1. Main Applications:
tucks, meter boxes, post packages and bank money bags etc.
Keep what you need securely locked with heavy duty seals.
Make sure what you need locked down stays secure with custom seals.
Pull Snug seals are ideal for use on hopper and tank cars, tote boxes, armored trucks,
rail cars, fiber drums, storage cabinets, and large zipper bags.
Disposable plastic cable ties Plastic seals Pull seal

2. Material: PP plastic

3. Stength: 160N

4. Customization: Laser print serial numbers and logos on it. colors could be flexible according to customer's requirements.

5. Colors: red, yellow, green, blue and white

6. Packaging: 1).5000pcs/carton
2).Carton Specification: 52cm*52cm*54cm

7. Certificates: ISO9001:2000 ISO/PAS 17712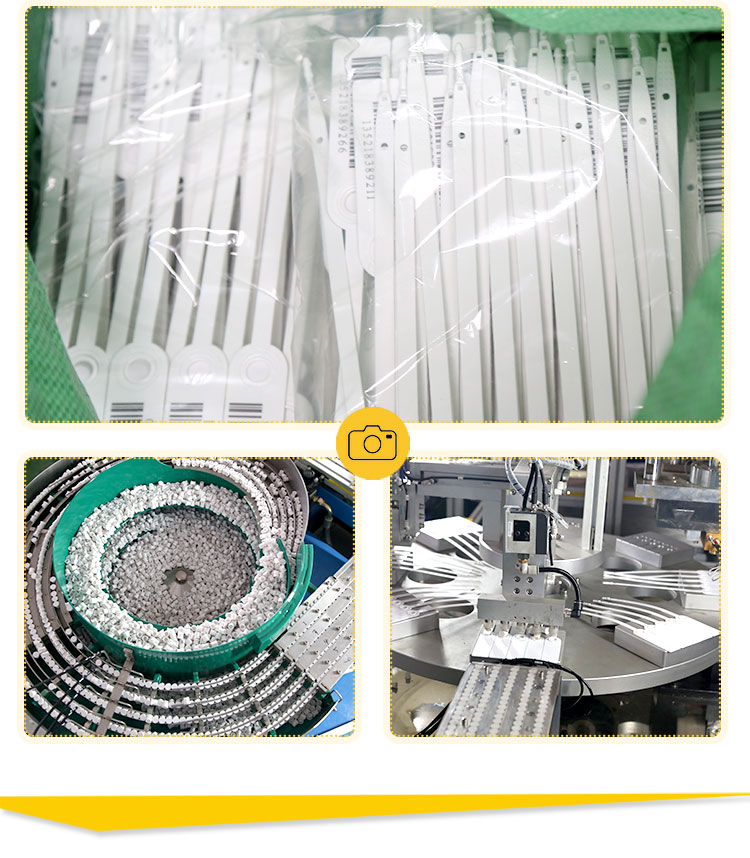 Why Choose Us?
1.Specializing
Our company is specializing in the production of various kinds of security seals: high security bolt seals,
cable seals, plastic seals, meter seals, metal strap seals and barrier seals, etc.
2.Variety
The company producesvarious kinds of security seals, various types, shapes and sizes of the seals,
in order to meet your different needs.
3.Quality Controlled The company is considering."Quality First, Service First"
4.Favorable Price We will provide you favorable and reasonable price! The larger quantity,the more discount.
5.Timely Delivery No matter how small or big your order is, timely delivery is our long-term goal!
6.Special Customized At the same time, we provide customizing service, if all of our products cannot meet your requests,
we also can specially customize the products for you as per your samples, drawings, etc.