FOTON MINI 4X2 Refrigerator Truck

Mechanical Refrigerator Truck is also called Refrigerated van Truck refrigeration transport truck, insulation truck, refrigeration van truck, freezer truck, mechanical refregerated truck,etc. It is fully enclosed truck which is mainly used in transporting frozen or fresh goods,such as frozen foods,milk products, vegetable,fruit,vaccine, medicines,etc. It usually equips with refrigeration unit and polyurethane heat insulation case. It is refrigeration special transport trucks.The material of the thermal insulation container could be: Glass fiber reinforced plastic, color steel plate, aluminum alloy, stainless steel.

Product Freatures:

1. Mechanical Refrigerated Truck adop fully enclosed composite structure, inside and outside FRP, middle polyurethane foam heat insulation material, all-around is bonded together with high stength glue ,overall thickness is 8cm.(optional 10cm or 20cm)
2. Appearance of smooth, flame retardant type insulation material , food-grade gelcoat, seamless whole panel
3. "CLW GROUP TRUCK" seried refrigeration truck have features such as corrosion-resistant, good insulation properties, high strength ,light weight,good chemical stability, long life,etc.
4. Factory direct sale,professional, This Truck adop FONTON 4*2 truck chassis with 95 hp or 103hp engine, economical, practical, Min temperature be dropped to -18°C

Main Parameter as bellow:




Chassis Brand FOTON, Drive Type 4X2, LHD/RHD

Van Volume 5CBM

Tire No. 4+1(spare)

Tire specifications 185R14LT 6PR,185/80R14 95S,175/80R14 92S,175/70R14LT,185/65R 14

Transmission 5 forward gear,1 reverse gear, manual mechanical type

Engine Model DK15-09,Engine Manufacturer Chongqing well-off power diesel engine,108HP,Emission Euro 5

Displacement(cc)/Power(kw) 1498/80

Overall dimension (L*W*H) 4500×1680×2240 mm

Wheelbase 3050mm. Axles No. 2

GVW(kg) 1970

Curb Weight(kg) 1310,1440

Rated Weight(kg) 530,335,400,205

Leaf spring No. -/5

Approaching/Departure Angle(°) 37.5/28

Front/Rear trace(mm) 1435/1435

Front/Rear suspension(mm) 570/880

Max speed(km/h) 135

Front/Rear Axle Load(kg) 795/1175




Multi-faceted Show: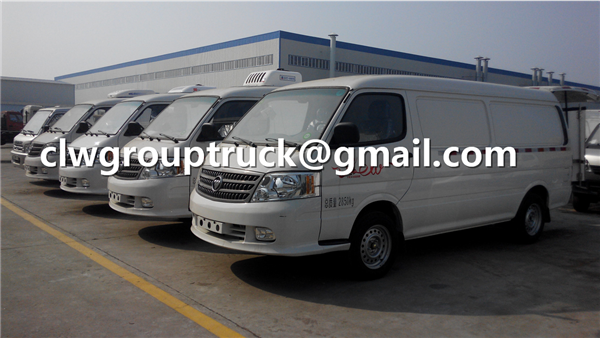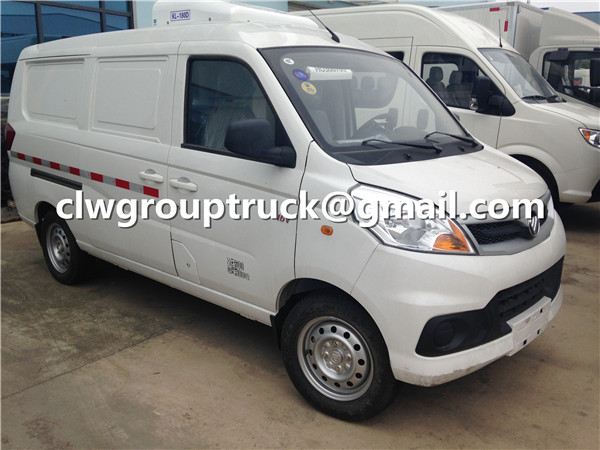 Advantages of Choose us:
1. Factory direct supply: reliable quality and fast delivery
2. Warranty: from the date of receiving, in normal use within 30000kh or within one year, we will repair for free, but the wearing parts and electrical parts are not included. After one year, we only charge cost when the question occurs
3. Tracking service: lifelong
4. Chassis question: when the question occurs, please find the local nearest Service Station for repair or maintenance, or call us if the local have no Chassis Service Station
5. Spare Parts: Superstructure spare parts is sent by ourselves, we only charge cost, Chassis spare parts is sent by the local Service Station, if the local have no chassis service station, please call us freely.
6. OEM Ability: We can customize the truck according to your request, such as material, size, color, paint, logo, etc.
Warm tip:
please operate, use and maintain the truck according to our manuals and Instructions. When the question occurs, please call us freely.
Factory Show: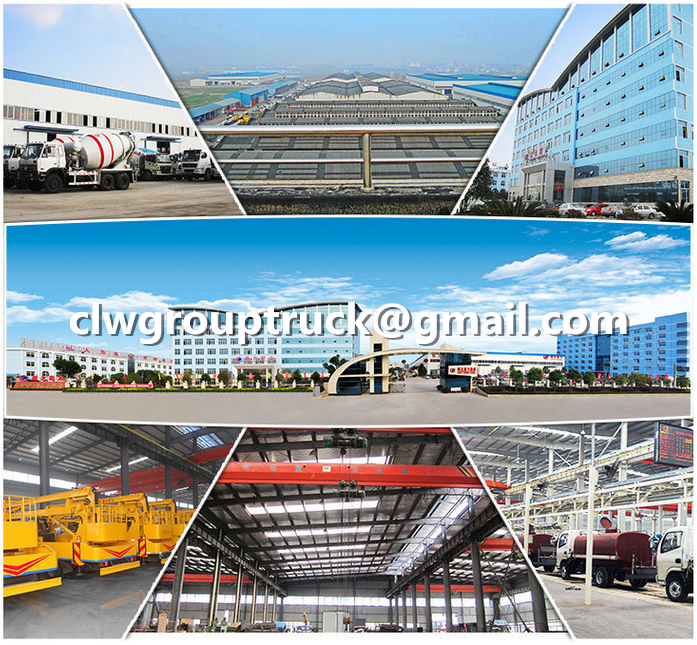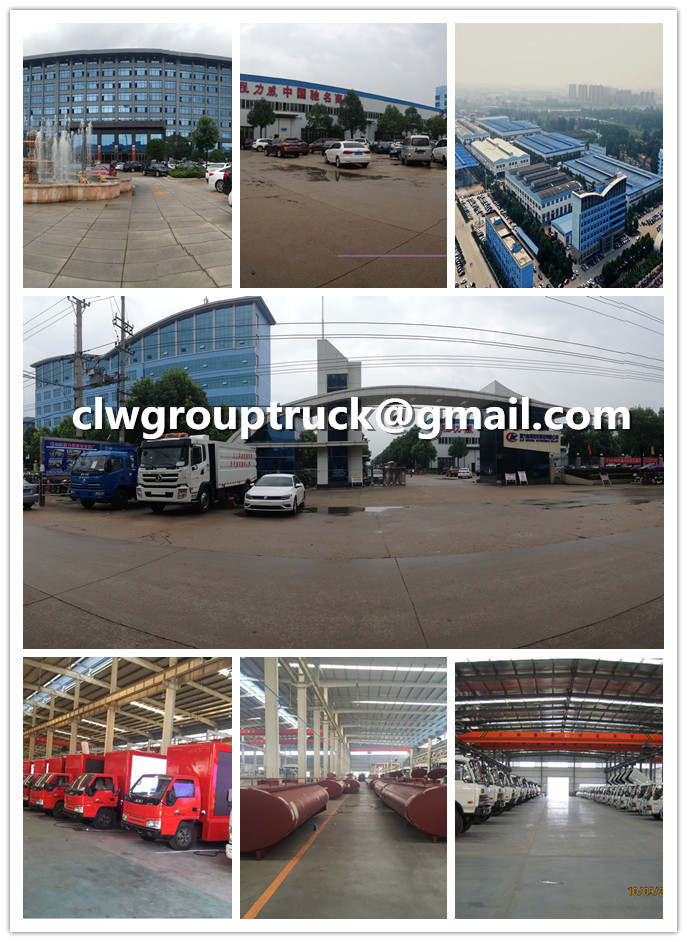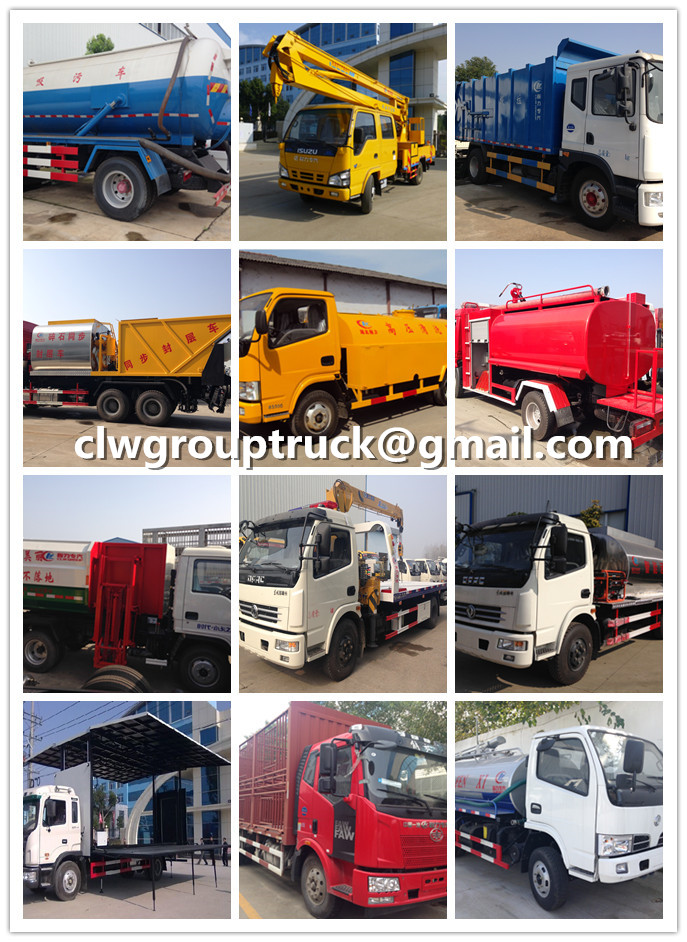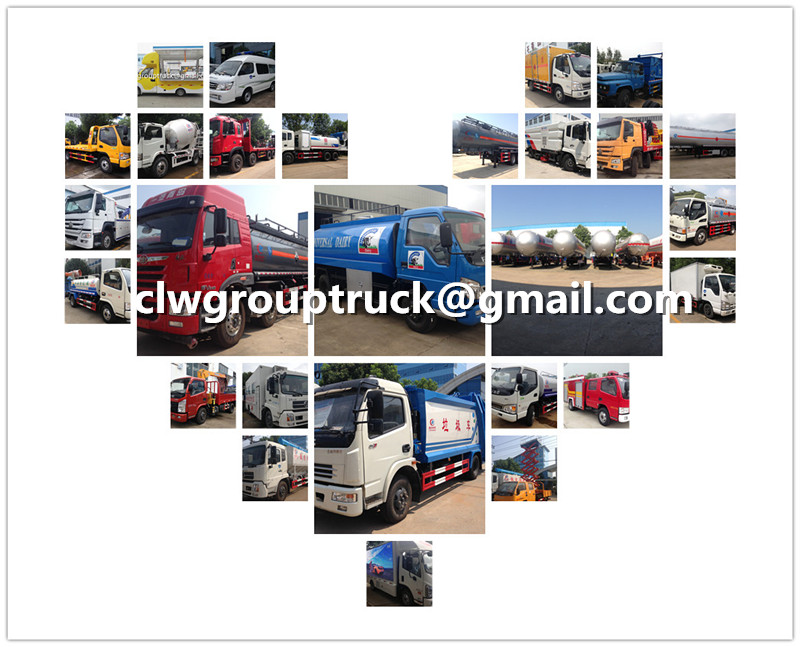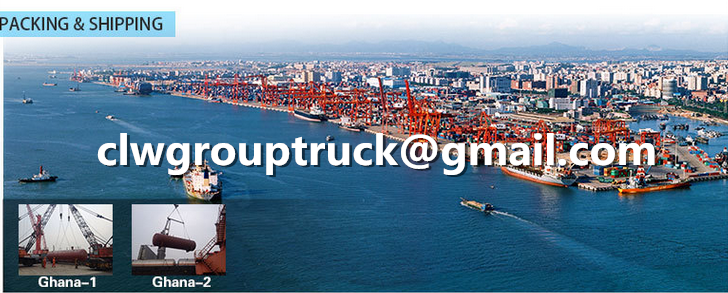 Contact Information: