Shenzhen Topology Precision Film Technology Co., Ltd.is a x318b7bbn,porous anodic aluminain one large multi-functional integrated modern enterprise,and devote the high-quality Nanofiltration membrane and first-class service for the masses of customers.

Shenzhen Topology Precision Film Technology Co., Ltd. is specialized in Industry and agriculture,Machinery and industry equipment,Industry-specific equipment supply since established in 10 years ago.So far,our company has established its branch companies in major cities throughout the country.Formed in 4th Floor, Building 1, Tingwei Industrial Park, No. 6 Liufang Road, Xin'an Street, Bao'an District, Shenzhen, China,Bao'an District,Shenzhen City,Guangdong Province,China as the center, the radiation sales system and service network.Details:2.The anodic aluminum oxide effect occurs because the oxygen-containing ions in the electrolyte gradually decrease as the electrolysis process progresses. When a certain degree is reached, fluoride is precipitated and reacts with the anode carbon to form a fluoride of the carbon, and the fluoride of the carbon is decomposed. At the same time, fine carbon particles are precipitated, and these carbon particles are attached to the surface of the anode, which prevents the contact between the electrolyte and the anode, so that the electrolyte does not wet the anode well, just as water cannot wet the oiled surface, so that the electrolyte-anode is A layer of poorly conducting gas film is formed, and the anode overvoltage is increased to cause an anode effect. When a new anodic aluminum oxide is added, oxygen is precipitated on the anode, and oxygen reacts with the carbon powder to gradually calm the anode surface, reduce the electric resistance, and the electrolysis process tends to be normal. The harm of anodic aluminum oxide: When the anode effect occurs in production, the temperature of the electrolyte rises sharply, from the normal value of 940 ° C ~ 955 ° C to 980 ° C ~ 990 ° C, the furnace melting thinning, increasing the side The possibility of carbon block erosion. A sharp rise in voltage causes series current fluctuations, affecting the output of the cell.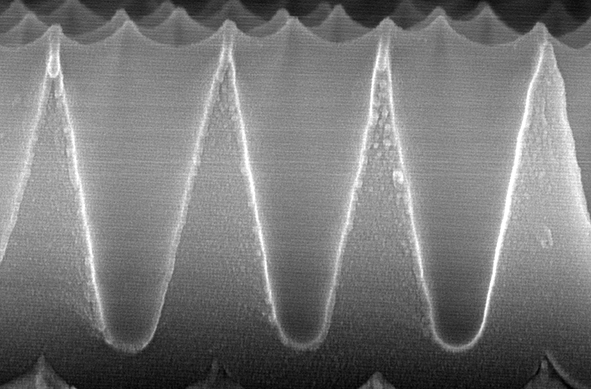 Adhering to the spirit of enterprise, Topological fine film bases on long-term development, technology as the core, market-oriented, and constantly open up new areas, undertaking to provide fast, high-quality service for the vast numbers of users. For further information about Topological fine filmAlumina membranes, please visit our official website: www.topmembrane.com.